The Clear Choice for All Your Landscaping Needs
Lawn Ranger Company offers comprehensive solutions to make your lawn look impressive throughout the year. Our locally owned and operated business has been serving various clients since 1995.
Our fully licensed and insured company serves residential and commercial clients in the following locations in Texas: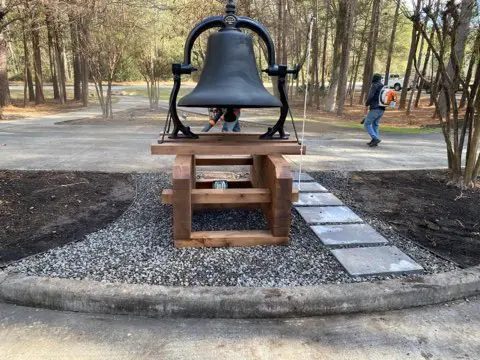 Good Words From Satisfied Clients

"We are very happy with the landscape layout you did for us. We have been looking for someone like you for 18 years!"
- R.M.
The Woodlands, Texas
"Lawn Ranger Company does a tremendous job on our church campus, and I enthusiastically and highly recommend them! I've always known them to take great pride in their work with an unwavering commitment to excellence and integrity."
K. S.
The Woodlands, Texas
"Thank you for being extremely helpful following Hurricane Ike. We have been a client of Lawn Ranger since June 2003. Prior to that, we had used 3 other companies. In every way, Lawn Ranger's services have been superior and of consistently high quality, i.e. we have always been able to rely on you. Whenever we have requested special projects, the workers and supervisors have all been outstanding in both their work ethic and courtesy. We have always been impressed with your knowledge of plants."
- R.K.
The Woodlands, Texas
"I have been a resident of The Woodlands for over 20 years, and have used numerous lawn maintenance companies. It was a breath of fresh air to find Lawn Ranger Company. They provide me with a quality of service and expertise that I had never found in a lawn maintenance company. I have recommended them to many of my friends and clients."
- J.K.
The Woodlands, Texas
"Wanted to say a special THANK YOU to you and your crews for all your hard work in preparing our yard for spring and summer. It is such a pleasure doing business with you!"
- R.M
The Woodlands, Texas
"I wanted to say THANK YOU for all your help with the recent landscaping work done in my front and back yards. It's nice to know that even though this may not have been one of the largest or most expensive projects Lawn Ranger Co. has ever done, I felt like you were completely dedicated to getting the job done to my complete satisfaction. I could not be happier with the results."
- L.C.
The Woodlands, Texas
"Please thank Chris Day and his crews for yet another outstanding job. You are very fortunate to have these great people on your staff."
- R.K.
The Woodlands, Texas
Spring Has Sprung!
Ideal Time for Aeration!!
Professional golf course greenskeepers have known the secret
Why should you aerate your lawn? of beautiful dense turf for many years. The Secret is to aerate their courses two or three times each year, allowing their healthy grassroots to thrive. Now your Lawn can, too, enjoy the benefits of professional aeration!
Too much thatch can choke your lawn to death!